Welcome
Counseling Services in Catonsville, Owings Mills and throughout Maryland






Welcome! Time of Need Counseling is dedicated to providing individual counseling for the challenges of life. All of the Counselors associated with Time of Need Counseling are Licensed in the State of Maryland. We are compassionate and skilled at helping clients through challenging times. As you seek help for your particular challenge, one of the most valuable things you can do, is choose a therapist who listens to you and provides hope for change.
We are committed to providing you with the knowledge and skills that can bring you relief from emotional distress and closer to your goals.
Consider what happens if things stay the same. Not sure where to start? Contact our office and we would be glad to help, either by filling out a request form for an appointment or calling our office. You will be treated with respect from the very first contact.
At Time of Need Counseling we can help you find balance and learn techniques for a healthier self and healthier relationships.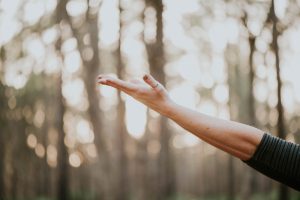 Time of Need Counseling
Provides:
Counseling for individuals and groups, including adolescents (age 15 and up).
The counselors are trained in helping clients with:
Grief/Loss
Anxiety Disorders/Phobias
Adjustment Disorder
Anger Management
Depression
Divorce/Dissolution
Infertility Issues
Infidelity
Life Transitions
Men's Issues
Relationship Issues
Self-esteem
Stress Management
Women's Issues
We welcome all people, regardless of race, color, national origin, religion, sex, sexual orientation, or gender identity.
We do not provide marriage or family counseling.
Meet The Team
Connie Wolf, MA, LCPC-S, Founder
Corey Ward, MS, LGPC
Linnea Realon (Braaten), MA, LCPC
Qi Shi, PhD, LCPC
Kyle Kellermeyer, LGPC
Dominique Rigney, LGPC
Stephanie Robertson, Admin. Assistant
Donna Culy, Office and Billing Manager
Jasmine Derogene, Graduate Intern
Alyssa Roach, LGPC
"Your present circumstances don't determine where you can go; they merely determine where you start."

– Nido Qubein