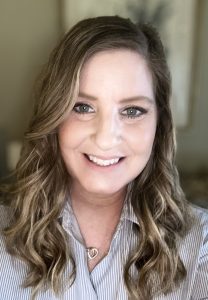 Connie Wolf, MA, LCPC, Clinical Supervisor
With over 17 years of experience counseling individuals in their time of need, I've seen the difference that counseling can make in someone's life.
I am a certified Grief Counselor and licensed therapist specializing in complicated grief counseling and supportive counseling for individual adults coping with unexpected change. My approach to counseling is rooted in empathy and compassion, and I strive to create a safe and nonjudgmental space where clients can process their grief and heal through difficult times.
As someone who deeply cares about individuals who are facing grief and loss, I recognize how overwhelming and isolating these experiences can be. That is why I am committed to providing support and guidance to help my clients navigate their journey through grief.
Whether you are struggling with complicated grief, a recent loss, or the ongoing challenges of life after loss, I am here to help. Together, we can work towards healing, growth, and a renewed sense of hope for the future.
​
I hold a Master's Degree in Counseling and I'm licensed by Maryland Board of Professional Counselors and Therapists as a Licensed Clinical Professional Counselor and certified as a Licensed Clinical Supervisor. Licensed as a Clinical Professional Counselor in Florida. Additionally Licensed in Indiana as a Licensed Mental Health Counselor. Licensed to offer Telehealth counseling in Maryland, Maine, Florida, Nebraska and Indiana.
---
Corey Ward, MS, LGPC
My approach is to empower you through self and emotional understanding. We accomplish this by engaging in a collaborative relationship where we work from the "inside out and outside in." During our time together I will bring compassion to meet you where you are before we take you where you need to go. Email or call to set an appointment. I look forward to meeting you.
I graduated from the University of Baltimore with a Master of Science in Applied Psychology. I am also a member of Maryland Psychological Association's Diversity Committee. I have experience working with children, teens, adults and the elderly. We have worked through trauma, anxiety, self-esteem, relationship issues and life transitions.
---
Qi Shi, PhD, LCPC
Languages- English, Mandarin, Spanish
I embrace an eclectic and collaborative approach to therapy, where working with clients and their families to develop the necessary skills and strategies to overcome life's challenges is the primary goal! In therapy, I strive to create an environment where clients not only feel heard and supported, but also they are encouraged to take an active role in the therapeutic process.
I hold a doctoral degree in Counselor Education from the George Washington University and a master's degree in counseling from Drake University. In addition to working with adults, I have experience working with children, adolescents and young adults in school setting and in a University Counseling Center setting. I enjoy working with clients of all ages, ethnicities, cultural background, to formulate, embrace and ultimately reach their treatment goals.
---
Linnea Realon, MA, LCPC
Life can be relentless and present challenges that feel overwhelming. It takes strength to ask for help and courage to become vulnerable with someone new. I recognize this and will work at your pace to form a trusting relationship with you where you can feel safe, validated, and respected. I have experience working with teens and adults who find themselves worrying about the future or things they cannot control. I have worked with people who are processing past hurtful and stressful life events so they can find a sense of strength and security in the present. I enjoy helping people see their worth so their self-talk transforms.
I use Cognitive Behavioral Therapy techniques to help clients explore the connection between their thoughts, emotions, and behaviors while learning skills to better navigate their daily life. I also incorporate mindfulness exercises to build a stronger mind-body connection and stay grounded in the present moment.
You are worthy of having an unbiased space where you feel safe to process your experiences. Please call our office to set up an appointment.
*Linnea is a Certified Clinical Trauma Counselor.
---
Kyle Kellermeyer, MS, LCPC
My approach to therapy is primarily Cognitive Behavioral and Client Centered. Within sessions, I empower my clients to lead the direction of discussion while I provide assistive guidance through reflections, challenges, and feedback.
I recognize that each client is different and therefore no one framework of session will suit the needs of every client which is why I will remain flexible and tailor sessions specifically to your needs.
My style of therapy has shown to best fit clients who may be experiencing anxiety or depression symptoms, whether they have been long term or newly developed symptoms. Additionally, a positive fit for session are clients experiencing relational challenges, and other adjustment related symptoms. Additionally, I have found that I work best with adults (age 17 and above).
---
Dominique Rigney, LGPC
Life is a journey full of ups, downs, hurdles, and forks in the road. It can be difficult at times to process the complexities of your life on your own and having a trusted therapist to confide in can help. As your therapist, I will walk beside you in your journey to explore, process, and heal from the stressors of your life. I will work with you to help you to recognize your strengths and to find solutions to the challenges you are faced with.  I am dedicated to meeting you 'where you are at' and working at your pace in the therapy room.
I recognize that trust is an invaluable piece of our relationship and I will work to help you feel confident that the space we share is safe. I have experience working with teens and adults faced with challenges in self-esteem, anxiety, depression, trauma, grief, life adjustments, and relationship difficulties. I also enjoy working with individuals in the LGBTQ+ community.
I utilize various skills and interventions to assist you in reaching your goals including cognitive-behavioral therapy, person-centered therapy, mindfulness, and positive psychology. I believe you have the power to create positive change within yourself and your life and I look forward to working alongside you in your journey.
---
Alyssa Roach, LGPC
"Hello! My name is Alyssa Roach and I am not only a therapist, but I am a Social Science Program Coordinator and Research Assistant for the Department of Veterans Affairs. My passion is to help others be successful and thrive in their own lives.
In my experience working with a diverse client population, I have learned that trauma or severe life stressors can be debilitating. My passion is to work in collaboration with clients to create a journey of healing and strength. I help guide my clients through personal challenges and emotional burdens to create a healthier mindset. I have learned that a great amount of people feel alone, unheard, irrelevant, worthless, sad and fearful. I am someone who listens to my clients and provides a judgment free space. I teach my clients that they have value through a variety of therapeutic techniques (CBT, mindfulness, solution-focused, psychotherapy, etc.) that is relevant to their situation.
One approach doesn't fit all, rather an integration of techniques is helpful in therapy. The thing I value the most with working in this profession is the privilege of being able to gain wisdom from my clients."
---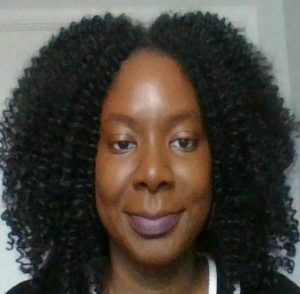 Bonita Mannings, LCPC
Hello there, my name is Bonita Mannings, and I am a licensed professional counselor. If you're feeling stuck, anxious, or worried, I am here to listen and help you work through your challenges.
I believe in the creative and resourceful abilities of people, and I am an attentive listener who can provide a safe and non-judgmental space for you to share your experiences. Together, we can explore the reasons behind your feelings and work toward achieving your goals.
Whether you're dealing with anxiety, depression, stress, or just feeling overwhelmed, taking the first step toward creating change can be challenging. But know that you are not alone, and I am here to support you on your journey toward a healthier, happier you.
I have experience working with people from all walks of life and with a variety of needs. My approach to therapy is reality-based, meaning we will work together to create achievable goals and find practical solutions to the challenges you're facing. I believe in movement, engagement, thinking outside the box, and working toward realistic and helpful goals to create progress and a sense of wholeness.
If you're ready to take that first step toward finding meaning and hope in life, I am here to help. So why not reach out today and schedule a session with me? Together, we can work toward a brighter future.
Currently offering evening and weekend appointments for new clients.
---
"What lies behind us and what lies before us are tiny matters compared to what lies within us."
– Ralph Waldo Emerson
Want to hear more about our services?