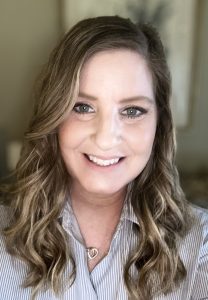 Connie Wolf, MA, LCPC, Clinical Supervisor
With over 17 years of experience counseling individuals in their time of need, I've seen the difference that counseling can make in someone's life.
I am a certified Grief Counselor and licensed therapist specializing in complicated grief counseling and supportive counseling for individual adults coping with unexpected change. My approach to counseling is rooted in empathy and compassion, and I strive to create a safe and nonjudgmental space where clients can process their grief and heal through difficult times.
As someone who deeply cares about individuals who are facing grief and loss, I recognize how overwhelming and isolating these experiences can be. That is why I am committed to providing support and guidance to help my clients navigate their journey through grief.
Whether you are struggling with complicated grief, a recent loss, or the ongoing challenges of life after loss, I am here to help. Together, we can work towards healing, growth, and a renewed sense of hope for the future.
I hold a Master's Degree in Counseling and I'm licensed by Maryland Board of Professional Counselors and Therapists as a Licensed Clinical Professional Counselor and certified as a Licensed Clinical Supervisor. Licensed as a Clinical Professional Counselor in Florida. Additionally Licensed in Indiana as a Licensed Mental Health Counselor. Licensed to offer Telehealth counseling in Maryland, Maine, Florida, Nebraska and Indiana.
---
Corey Ward, MS, LGPC
My approach is to empower you through self and emotional understanding. We accomplish this by engaging in a collaborative relationship where we work from the "inside out and outside in." During our time together I will bring compassion to meet you where you are before we take you where you need to go. Email or call to set an appointment. I look forward to meeting you.
I graduated from the University of Baltimore with a Master of Science in Applied Psychology. I am also a member of Maryland Psychological Association's Diversity Committee. I have experience working with children, teens, adults and the elderly. We have worked through trauma, anxiety, self-esteem, relationship issues and life transitions.
---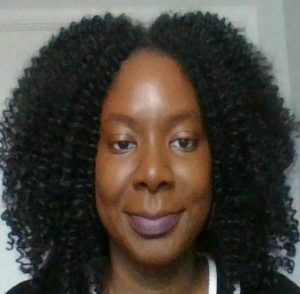 Bonita Mannings, LCPC
Hello there, my name is Bonita Mannings, and I am a licensed professional counselor. If you're feeling stuck, anxious, or worried, I am here to listen and help you work through your challenges.
I believe in the creative and resourceful abilities of people, and I am an attentive listener who can provide a safe and non-judgmental space for you to share your experiences. Together, we can explore the reasons behind your feelings and work toward achieving your goals.
Whether you're dealing with anxiety, depression, stress, or just feeling overwhelmed, taking the first step toward creating change can be challenging. But know that you are not alone, and I am here to support you on your journey toward a healthier, happier you.
I have experience working with people from all walks of life and with a variety of needs. My approach to therapy is reality-based, meaning we will work together to create achievable goals and find practical solutions to the challenges you're facing. I believe in movement, engagement, thinking outside the box, and working toward realistic and helpful goals to create progress and a sense of wholeness.
If you're ready to take that first step toward finding meaning and hope in life, I am here to help. So why not reach out today and schedule a session with me? Together, we can work toward a brighter future.
Currently offering evening and weekend appointments for new clients.
---
"What lies behind us and what lies before us are tiny matters compared to what lies within us."
– Ralph Waldo Emerson
Want to hear more about our services?